Bae Juice sponsors Australian F3 driver Dylan Young for the 2021 season.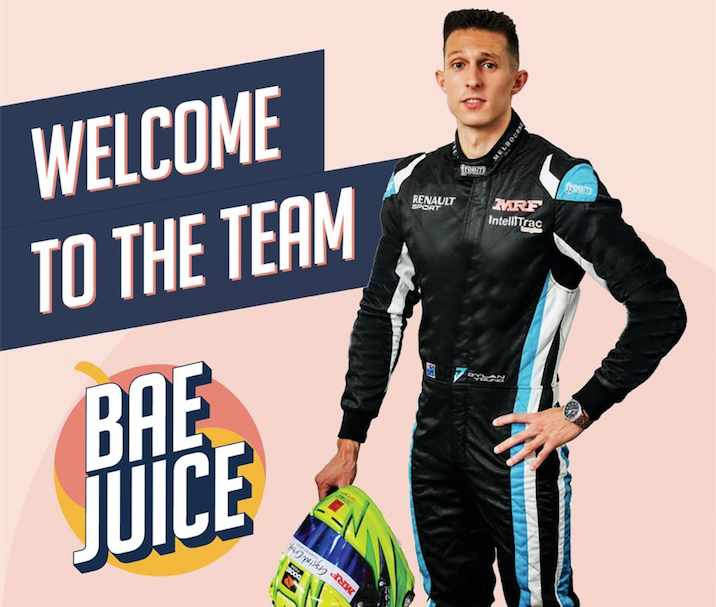 The whole Bae Juice team is proud to support and sponsor Australian F3 driver Dylan Young for the upcoming 2021 season in Spain and France. 
He is the current runner up in the Formula 3 championship and was the only Australian driver taking home 3 major wins and 9 podiums in what was an incredible performance across 15 starts. 
Dylan personifies the Aussie battler. He possesses enormous hunger and drive, enduring an emotional journey fighting the financial hurdles as one of the rare drivers without family funding to assist his career. However, Dylan's relentless pursuit has seen him become one of Australia's most marketable drivers. He has successfully built a team of investors and Australian brands who together are sharing in his journey.


"I'm bloody stoked to team up with Bae Juice and can't thank them enough for their support ahead of my campaign in Europe this year! I'm all about work hard play hard. It's so important as an athlete to have a balanced life and that means escaping and enjoying the time away from racing and competition. That said, we still need to back it up and be ready for training the next day and to keep smashing it amongst the busy lives we all lead! A bit of badness is fine as long as it's fuelled right before hand to keep you pushing the next day and that's where the wellness side of Bae Juice comes in to be prepped properly! It's great to finally discover a healthy solution to ensure I'm good to go the next day so I can keep training hard in prep for this season with Bae Juice riding shotgun!" - Dylan Young
Good luck to Dylan in Spain and France, Bae Juice and all of Australia are behind you!